About Our Summer Camps
Art Attack's Summer Art Camp offers week long camps, providing a creative, fun, informative, and educational environment for children ages 7 – 17 to explore fine crafts, drawing, fine art, and oil painting.
Every week of Art Camp is different, with carefully chosen themes and projects. Some of our most popular camp themes repeat each year because we and the students can't wait to go back!
Campers practice drawing techniques, participate in fine art and craft projects, paint an original 16″ x 20″ oil painting, as well as a second smaller oil painting based on the theme of the week.
We celebrate the end of every week of camp by inviting our campers' friends and families to our Student Art Show and Reception on Friday at 3:00pm to showcase the artwork the students have created.
All supplies and an Art Attack t-shirt are included with camp enrollment.
Register for Summer Classes and Camps via our online registration today!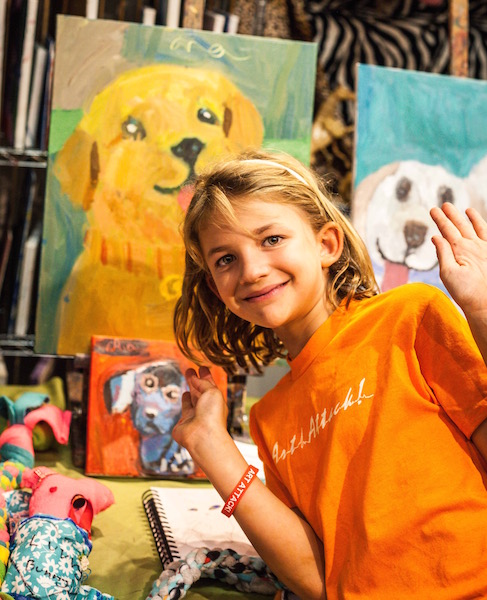 Cancellation Policy for Art Attack's Summer Camps
We know it is difficult to figure out summer vacation schedules. Our refund policy allows you to enroll early with maximum flexibility.
January through April 1st: Full refund of amount paid less $50 Admin fee.
April 2nd through June 1st: Free transfer to another available week of camp or next semester of class, or 75% refund of total camp cost.
June 2nd through August 19th: We will make every effort to fill your spot in the week of camp you cancel and move your child to another week of summer camp if there is space available. If we are unable to fill your vacant spot in the week of camp you have cancelled, we will apply 50% of the total camp cost to another week of camp or to art classes in the fall. If we are unable to place your child in another week of summer camp, but can fill your vacant spot, we will apply 75% of the total camp cost to art classes in the fall.
Camp fees are not refundable or pro-rated for days of camp missed due to absence, illness or injury.

1810 Magnolia Drive
Burlingame, CA 94010