Week 1: Jungle Cruise! June 6 - 10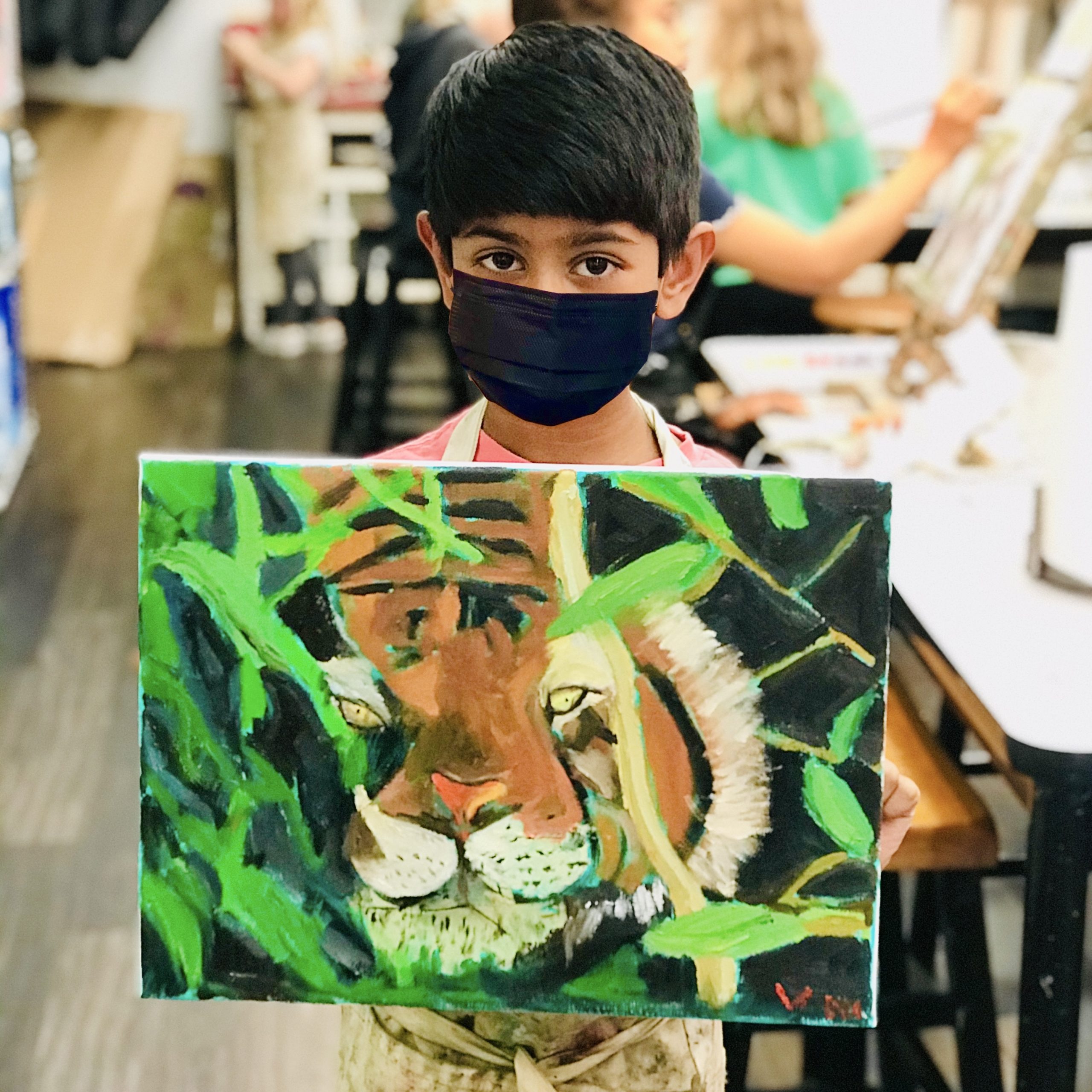 Grab your pith helmet and machete, it's time for an adventure into the wilds. See what awaits you as you cruise through our imaginary riverscape. Choose your own adventure: will you be inspired to paint a wild leopard or a dangerous snake? Perhaps you'll stumble upon a lost temple covered in vines with torches to light the cavernous rooms. What is that ancient writing on the temple walls? Is that a painting of the king of the monkeys or a sloth in the trees?  Will Mogli or Balou join us? Oh wait! There's a sea plane that just landed! As you take off through the jungle you see tigers patrolling the grounds. Come with us and create exciting oil paintings and fine art crafts inspired by all this and more.
Daily Camp Hours: Monday – Friday 8:30am – 3:30pm
16″ x 20″ oil painting
Fine art craft projects
Masks mandatory

Covid-19 Vaccine mandatory

10 student limit
For ages 7 – 17
Please bring a lunch daily.
All materials are included!



1810 Magnolia Drive
Burlingame, CA 94010