Week 5: Pass the Dessert! July 17 - 21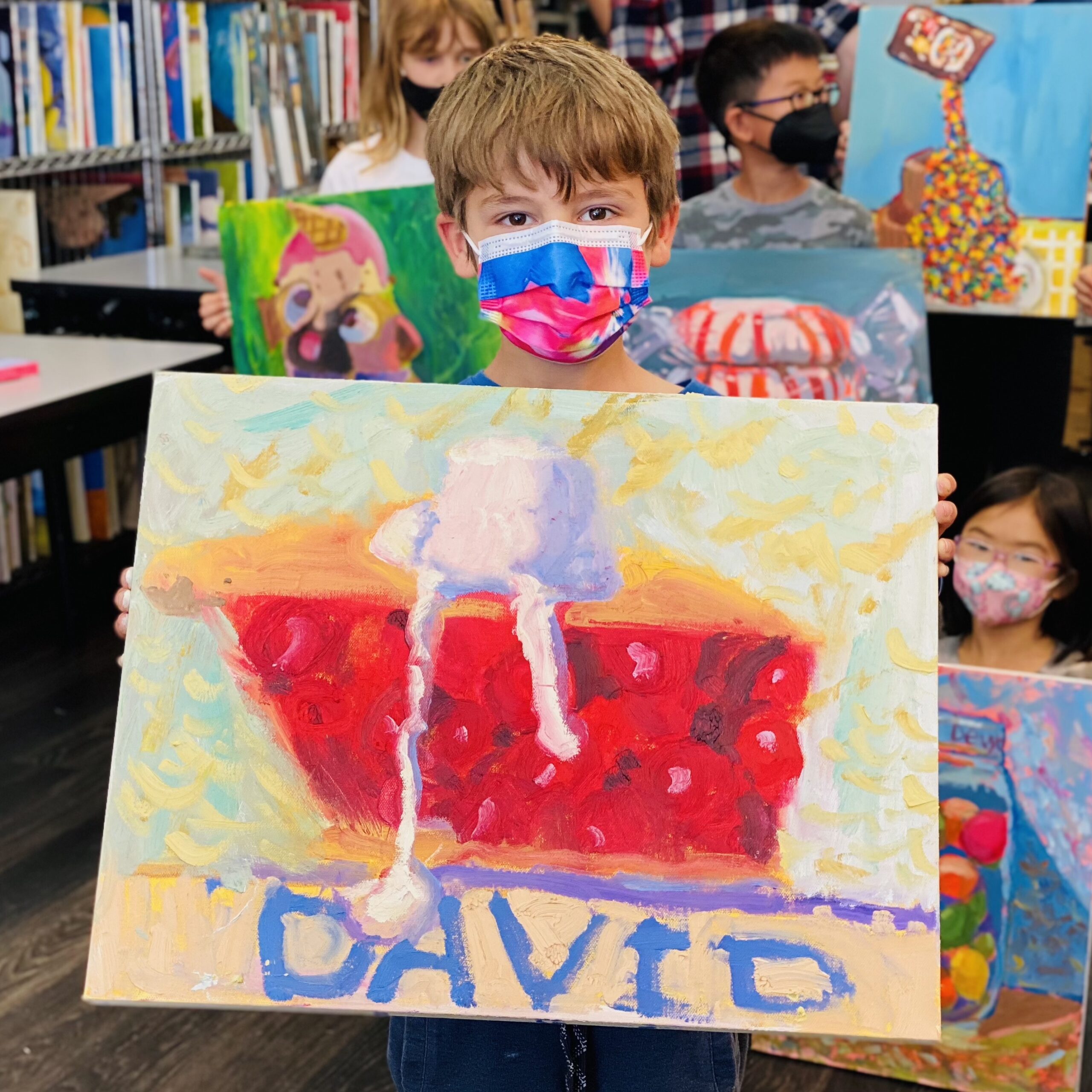 Imagine a place where the sun is shining, the birds are singing, and the air smells like fresh baking brownies. What if I told you that place is very real….and it's called…Burlingame. Thanks to the local chocolate factory, that dream is occasionally our reality. Come join us as we immortalize our favorite desserts in a 16"x20" oil painting. For inspiration we will do a sugar crawl through downtown Burlingame's finest sweet shops, sketching as we go. To wrap up our field trip, we'll have a picnic lunch, climb a few trees, make a human pyramid, and eat some of the treats we've collected on our way. Join us at our art show on Friday to witness the delightfully delicious paintings of giant donuts, macaroons, sundaes, and all the other sugary concoctions children dream of.
Daily Camp Hours: Monday – Friday 8:30am – 3pm
Tuesday Field Trip: Burlingame Sweet Shops
16″ x 20″ oil painting
Fine art craft projects
13 student limit
For ages 7 – 17
Please bring a lunch daily.
All materials are included!



1810 Magnolia Drive
Burlingame, CA 94010