Week 4: Paint a Pet! June 28 - July 2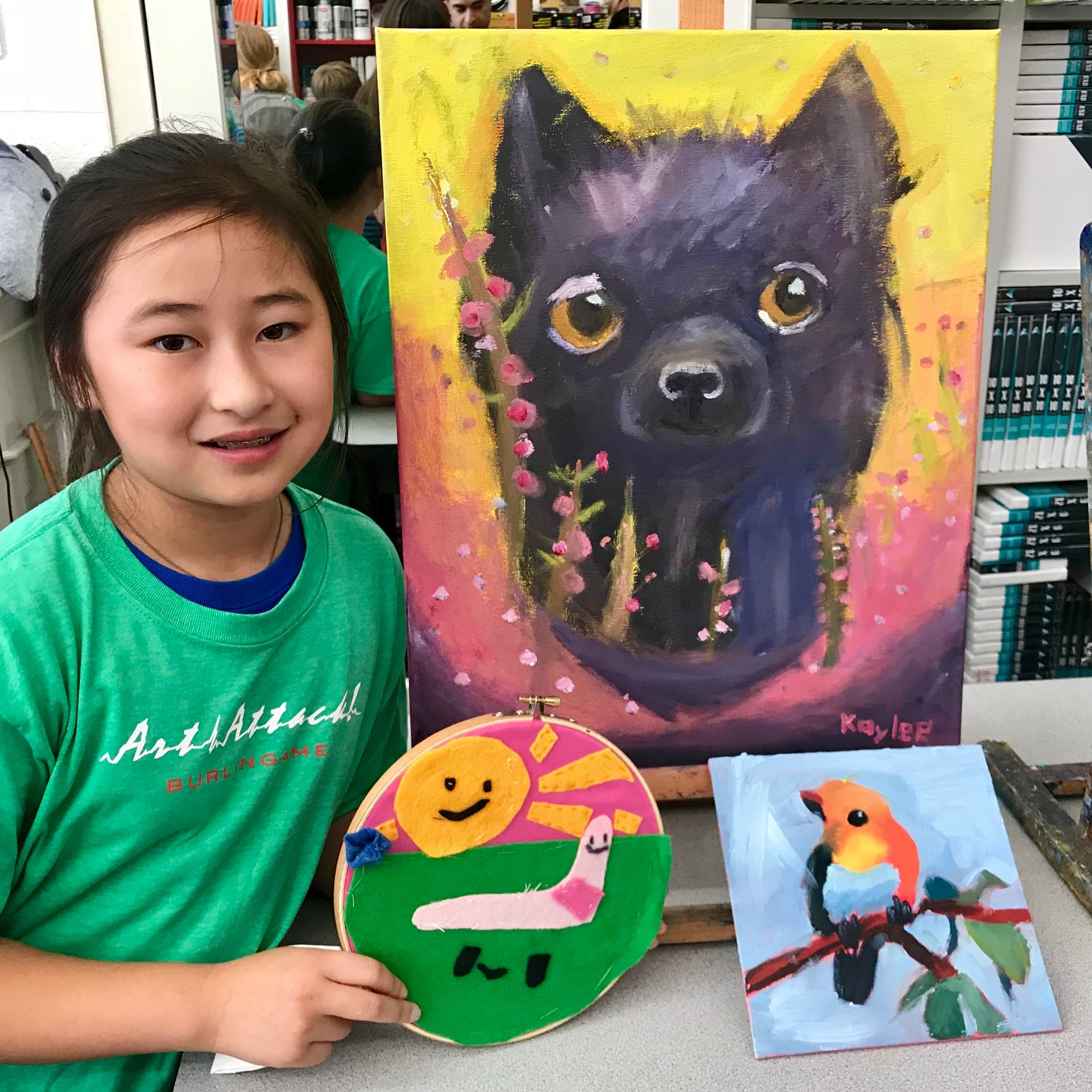 Do you adore animals? We do! It's time to celebrate the love provided by these irreplaceable furry and feathered friends. Sketch bunnies, cats, and dogs, capturing their expressions and funny antics. Create oil paintings and fine art craft projects inspired by your own perfect pets, or perhaps by the animal you wish you had! We will assist you in the studio to make sure you create a painting that's just as endearing as they are.
Daily Camp Hours: Monday – Friday 9am – 3pm
16″ x 20″ oil painting
Fine art craft projects
Masks mandatory
10 student limit
Please bring a lunch daily!
All materials are included.




1810 Magnolia Drive
Burlingame, CA 94010