Week 4: Journey to the Lighthouse! July 10 - 14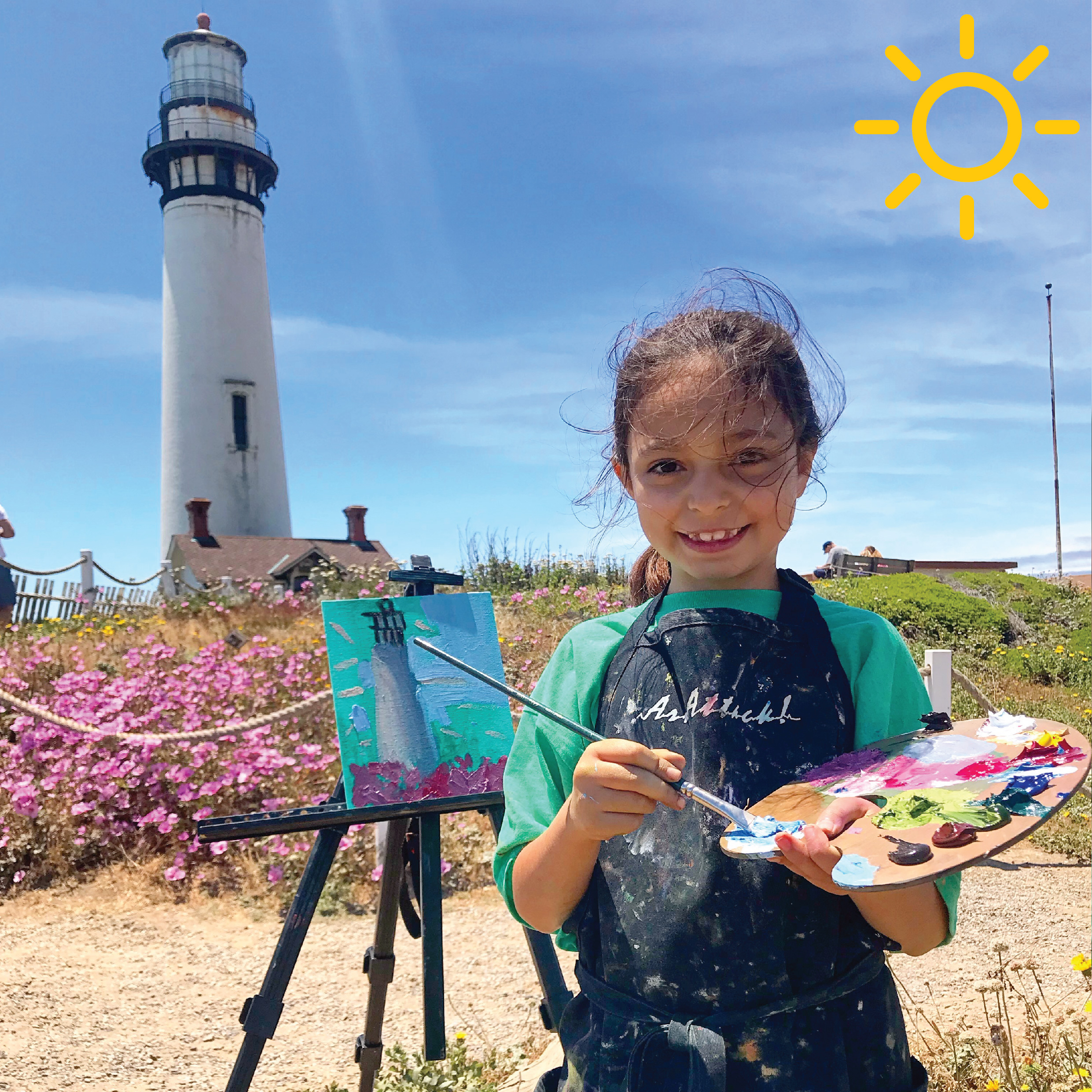 Join us for a drive down the beautiful California coast. We'll arrive in Pescadero and gaze upon the majestic Pigeon Point Lighthouse. Set up your easel and grab your brushes, because we're spending the day painting that incredible landscape! Let the salty breeze tousle your hair while you squint your eyes and compare the blue of the sea to the blue of the sky.
Daily Camp Hours: Monday – Friday 8:30am – 3pm
Tuesday Field Trip: Pigeon Point Lighthouse, Pescadero
16″ x 20″ oil painting
Fine art craft projects

Covid-19 Vaccine mandatory

13 student limit
For ages 7 – 17
Please bring a lunch daily.
All materials are included!



1810 Magnolia Drive
Burlingame, CA 94010