Week 2: Candy Land! June 13 – 17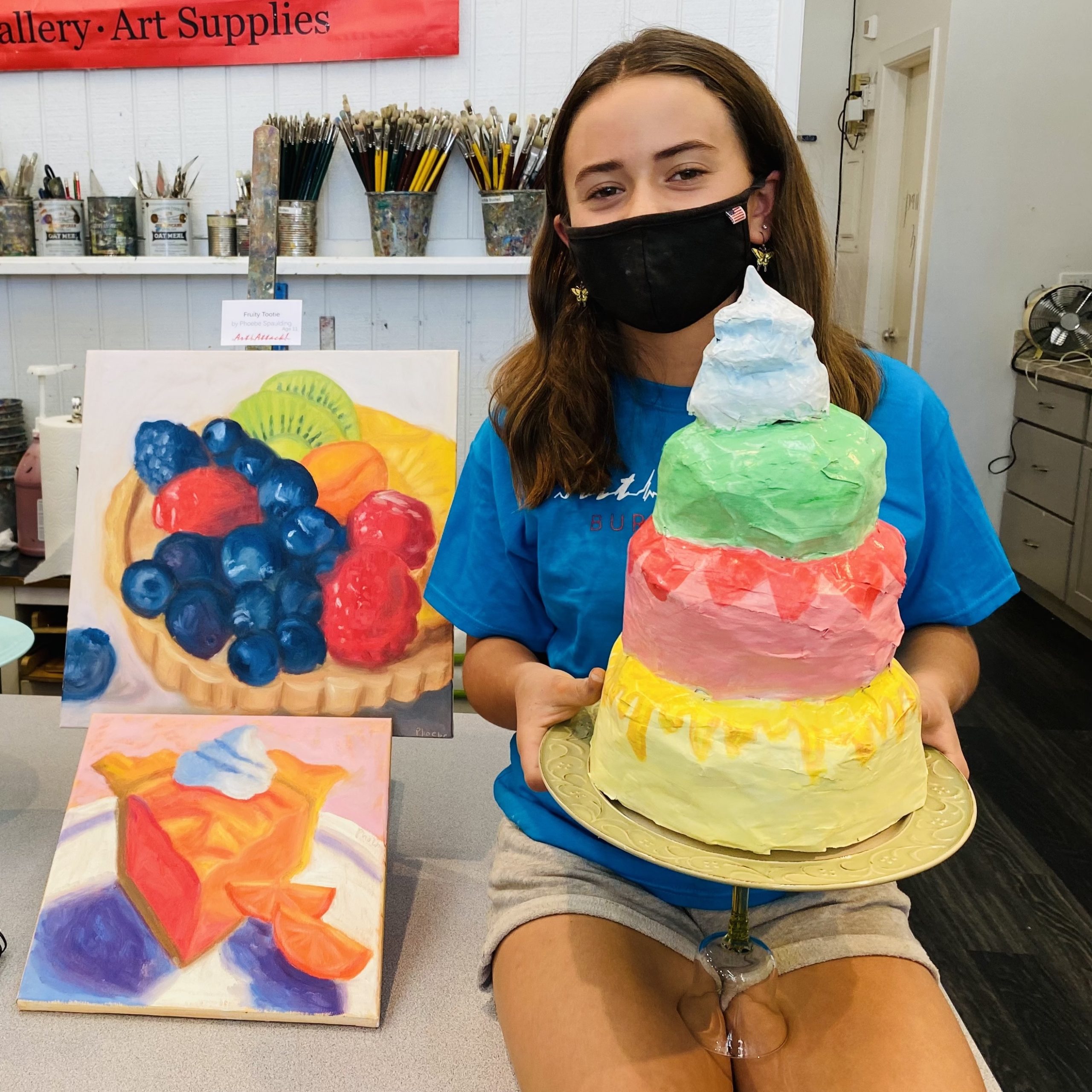 Come travel with us through the Gumdrop Mountains to the Lollipop Woods. No need to finish your dinner first, we're diving right into dessert! Wear the crown of Queen Frostine, Princess Lolly, or even King Candy himself! We'll be swirling our oil paints to create the most delicious treats we can dream of. Pile whipped cream on your sundae to absurd new heights. Have a towering ice cream cone with 7 perfect scoops! Paint chocolate cake oozing with thick frosting, or cherry pie on a cheery picnic table. Whatever your favorite treat might be, immortalize it on canvas and with fine art crafts.
Daily Camp Hours: Monday – Friday 8:30am – 3:30pm
16″ x 20″ oil painting
Fine art craft projects
Masks mandatory

Covid-19 Vaccine mandatory

10 student limit
For ages 7 – 17
Please bring a lunch daily.
All materials are included!



1810 Magnolia Drive
Burlingame, CA 94010