Week 7: Christmas in July! July 25 – 29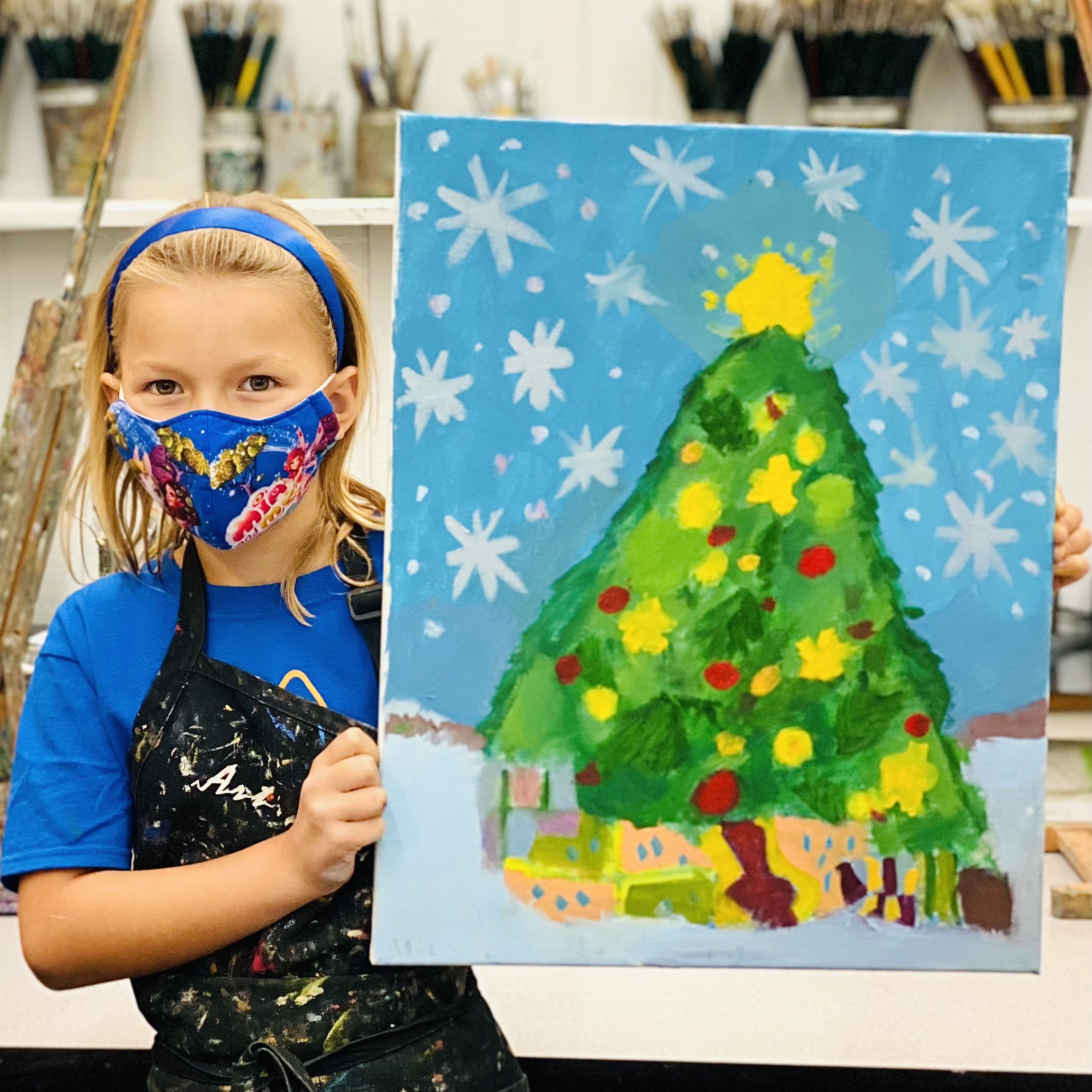 There's so much to delight in this holiday season! Paint the snowy scenes of the North Pole; cabins covered with garlands and lights, polar bears wearing striped scarves, Santa's sleigh streaking across the night sky. Capture the warmth of a cat napping by the fireplace next to stockings hung with care. Perfectly portray a delectable gingerbread cabin next to a steaming mug of hot cocoa and candy canes. Paint a pile of cookies for Santa, or the toy robots he left under the tree. Snow globes are tiny perfect worlds waiting to come alive. Penguins and narwhals are full of festivity, and ballerinas spin on stage as the Sugar Plum Fairy. If your Christmas wish is to create paintings and crafts of cuddly animals, leaping dancers, snowy landscapes, shiny toys, or tasty treats, we promise it will come true this week of camp!
Daily Camp Hours: Monday – Friday 8:30am – 3:30pm
16″ x 20″ oil painting
Fine art craft projects
Masks mandatory

Covid-19 Vaccine mandatory

10 student limit
For ages 7 – 17
Please bring a lunch daily.
All materials are included!



1810 Magnolia Drive
Burlingame, CA 94010