Week 8: To Infinity & Beyond! August 2 - 6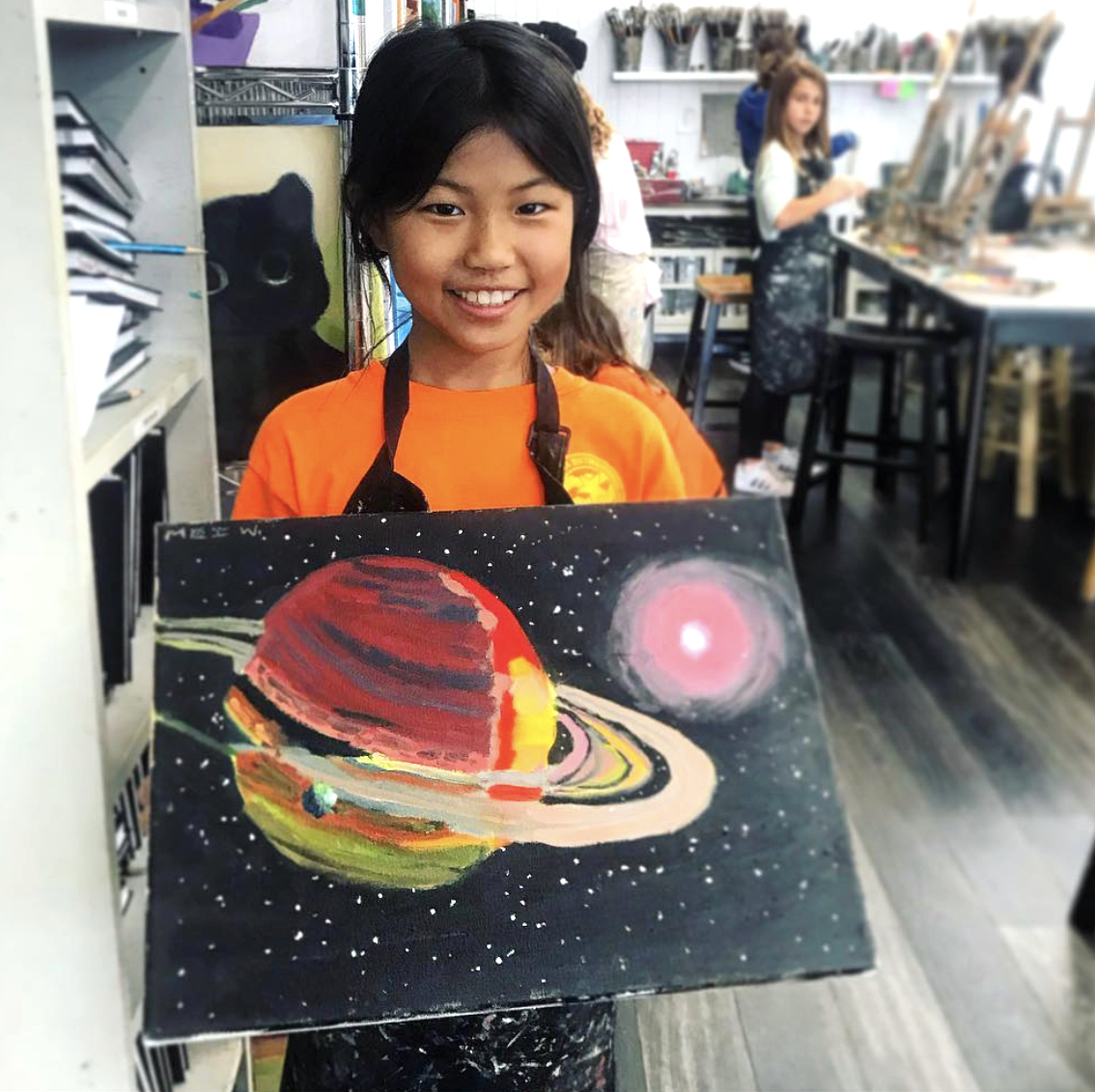 Imagine yourself in a rocket ship, blasting out of our atmosphere and into the vast wide open of space. Enjoy the unparalleled stillness, and the spectacular beauty of the pale blue dot. Perhaps you'll touch down on Mars, or visit the rings of Saturn. Maybe you'll even meet an unexpected life form or two. The adventure is yours to create as we explore the cosmos in our minds, and with our paintbrushes.
Daily Camp Hours: Monday – Friday 9am – 3pm
16″ x 20″ oil painting
Fine art craft projects
Masks mandatory
10 student limit
Please bring a lunch daily!
All materials are included.




1810 Magnolia Drive
Burlingame, CA 94010