Week 8: Ponds & Paddle Boats! August 3 - 7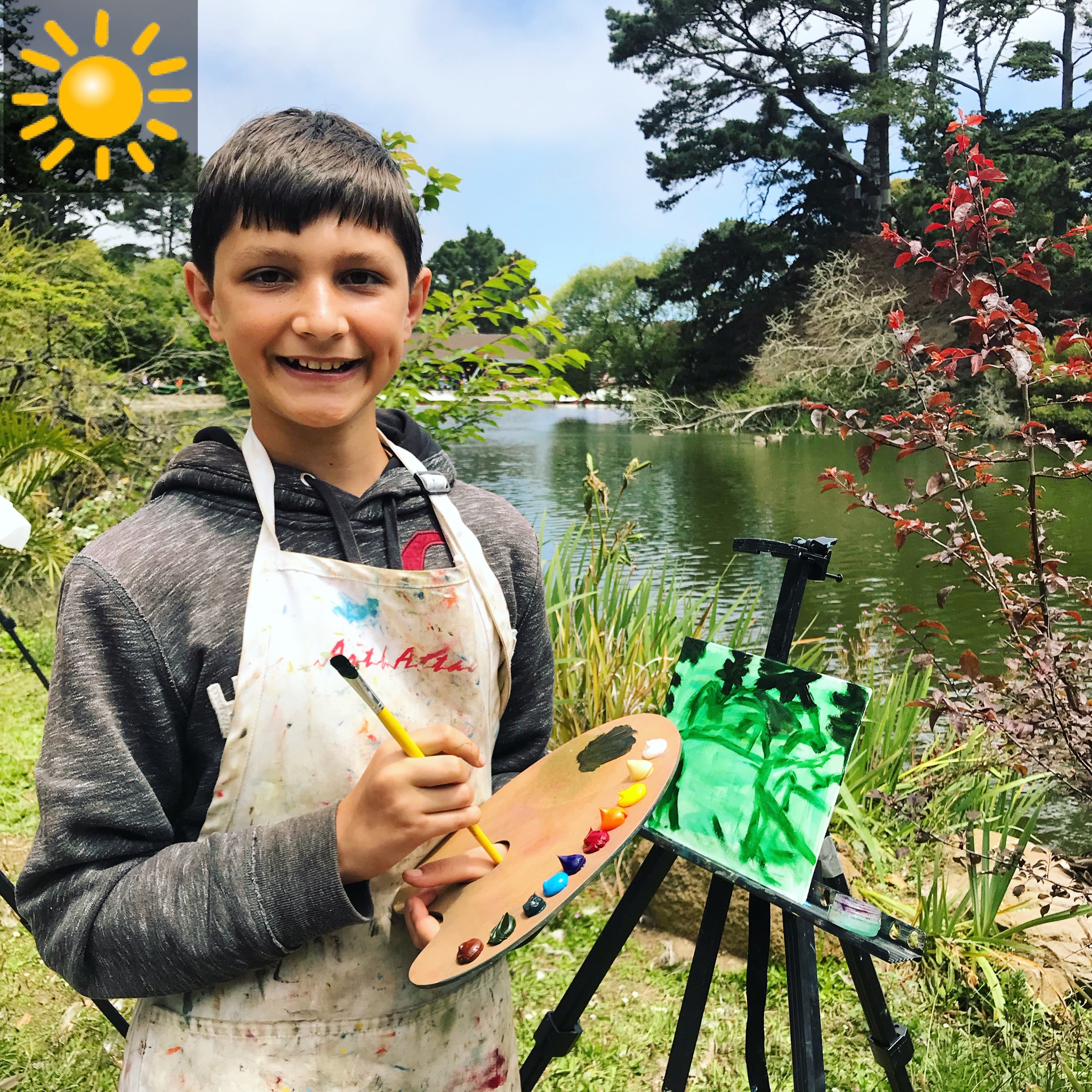 Imagine yourself in a beautiful, lush park, relaxing in the sunshine, occasionally interrupted by madly paddle boating on the lake! Enjoy the beauty of trees, mossy stone bridges, and birds sunning themselves by waters reflections, as we picnic and paint beside them in our minds.
Daily VIRTUAL Camp Hours: Monday – Friday 9am – 1pm
Fine art drawings and paintings the first half of the day
Fine art craft projects the second half of the day
Exploring a variety of art mediums
Please bring a snack daily!
Most materials are included.

1810 Magnolia Drive
Burlingame, CA 94010