Week 8: Ponds & Paddle Boats! August 3 - 7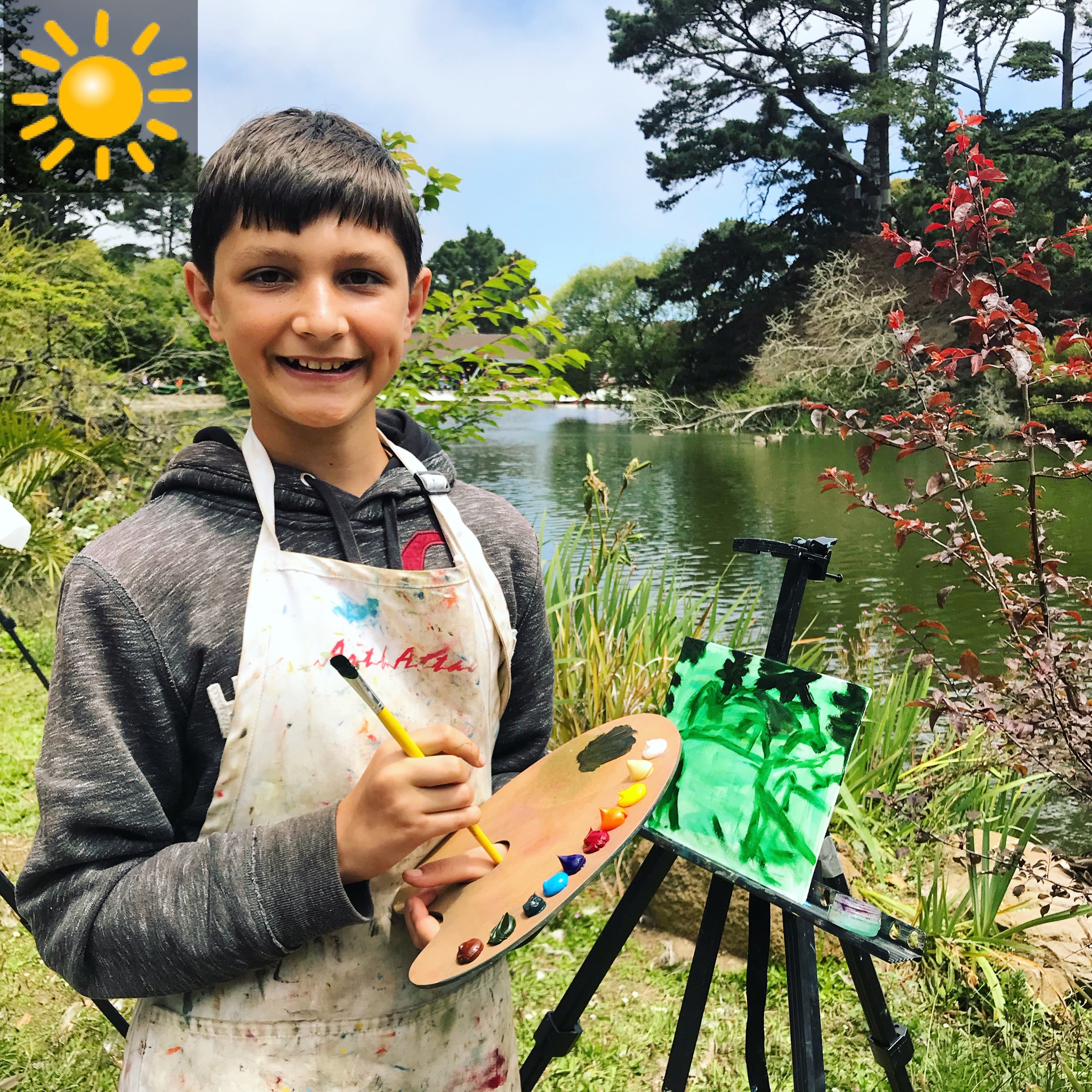 This week features oil painting on location with our plein air field trips!
Have you ever been to one of San Francisco's hidden treasures, Stow Lake? Join us for a relaxing day of plein air painting, occasionally interrupted by madly paddle boating on the lake! Enjoy the beauty of trees, mossy stone bridges, and birds sunning themselves by waters reflections, as we picnic and paint beside them.
Daily Camp Hours: Monday – Friday 9am – 3pm
Field Trip: Stow Lake, SF
Please pack a lunch daily!
Art Show on Friday at 2:30pm. Guests welcome!
Create a 16"x20" original oil painting
Create fine art crafts


1810 Magnolia Drive
Burlingame, CA 94010