Week 8: Ticket to Hogwarts! August 1 - 5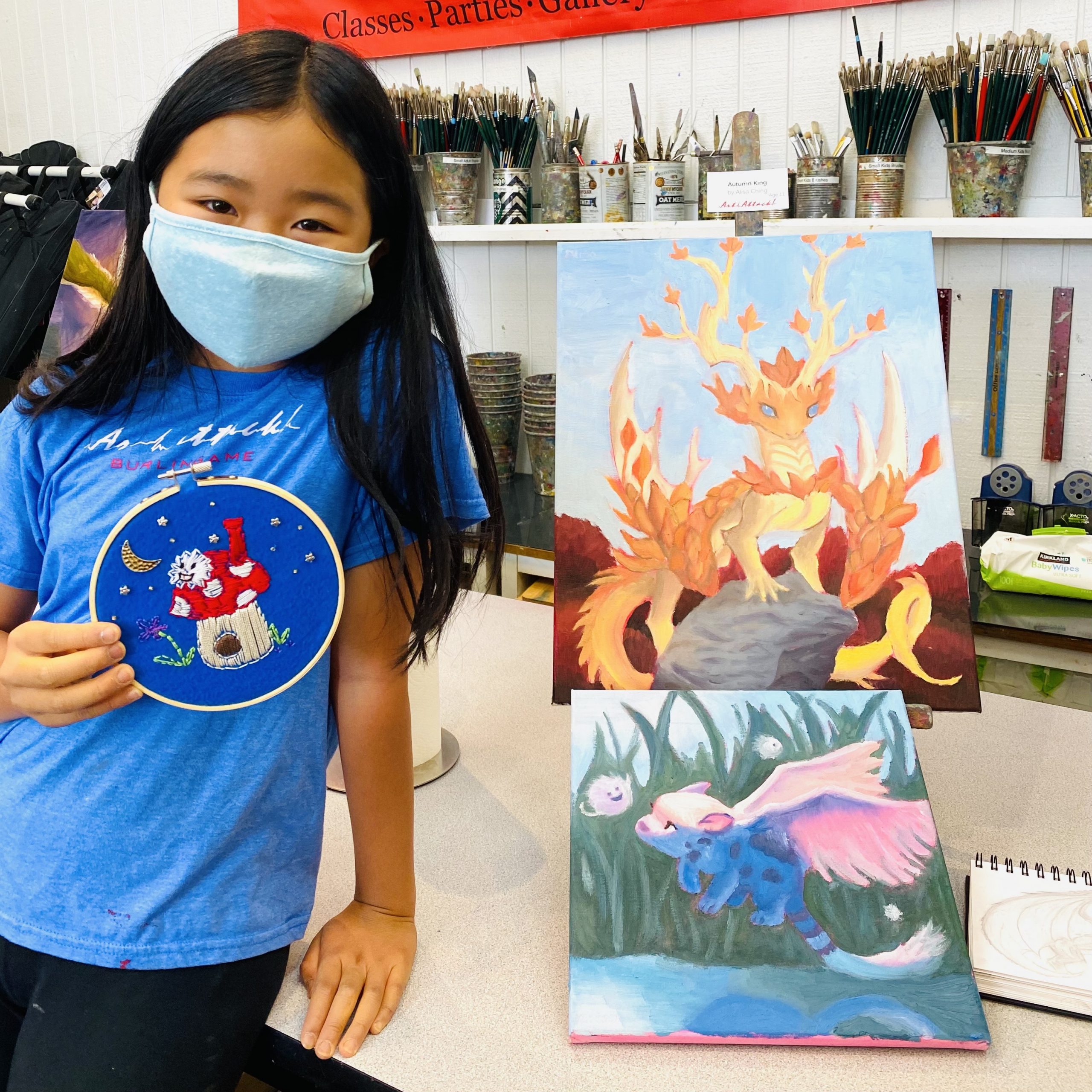 All aboard the Hogwarts Express! We're headed to the magical wizarding world of Harry Potter. Find your owl and your wand, and prepare to embark on a journey you'll never forget. Come paint chocolate frogs and butterbeer! Show us flying cars and Whomping Willows. Be inspired by all the mythical creatures, from dragons and hippogriffs, to phoenixes and 3-headed dogs! Paint a portrait of your favorite witch or wizard, or capture the majesty of the Hogwarts Castle. Whatever you choose to create, your artwork and crafts are sure to be utterly spellbinding.
Daily Camp Hours: Monday – Friday 8:30am – 3:30pm
16″ x 20″ oil painting
Fine art craft projects
Masks mandatory

Covid-19 Vaccine mandatory

10 student limit
For ages 7 – 17
Please bring a lunch daily.
All materials are included!



1810 Magnolia Drive
Burlingame, CA 94010